Scanned Wedding Pictures
Page 3


These pictures are from "disposable" box cameras on each table. Additional images have been added courtesy of Patty Jenkins, Gary Mines, and Marlene Best.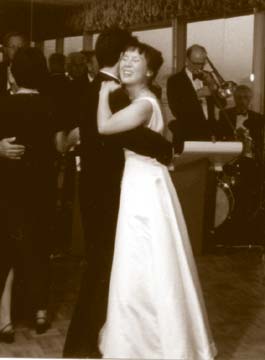 Return to Toshi's Digital Photo page or Toshi's homepage
Return to Scanned Page 2, Continue on to Scanned Page 4


If you have comments, questions, or suggestions, then please email me at ttoshi@netscape.net
All contents excluding advertisements are Copyright © 2000 to Toshi Takeuchi, Patty Jenkins, Marlene Best and Gary Mines.
Last updated 1/22/2000.

This page was made on a Mac with free Netscape Composer.